Cortland High School Alumni Association
Information and Purpose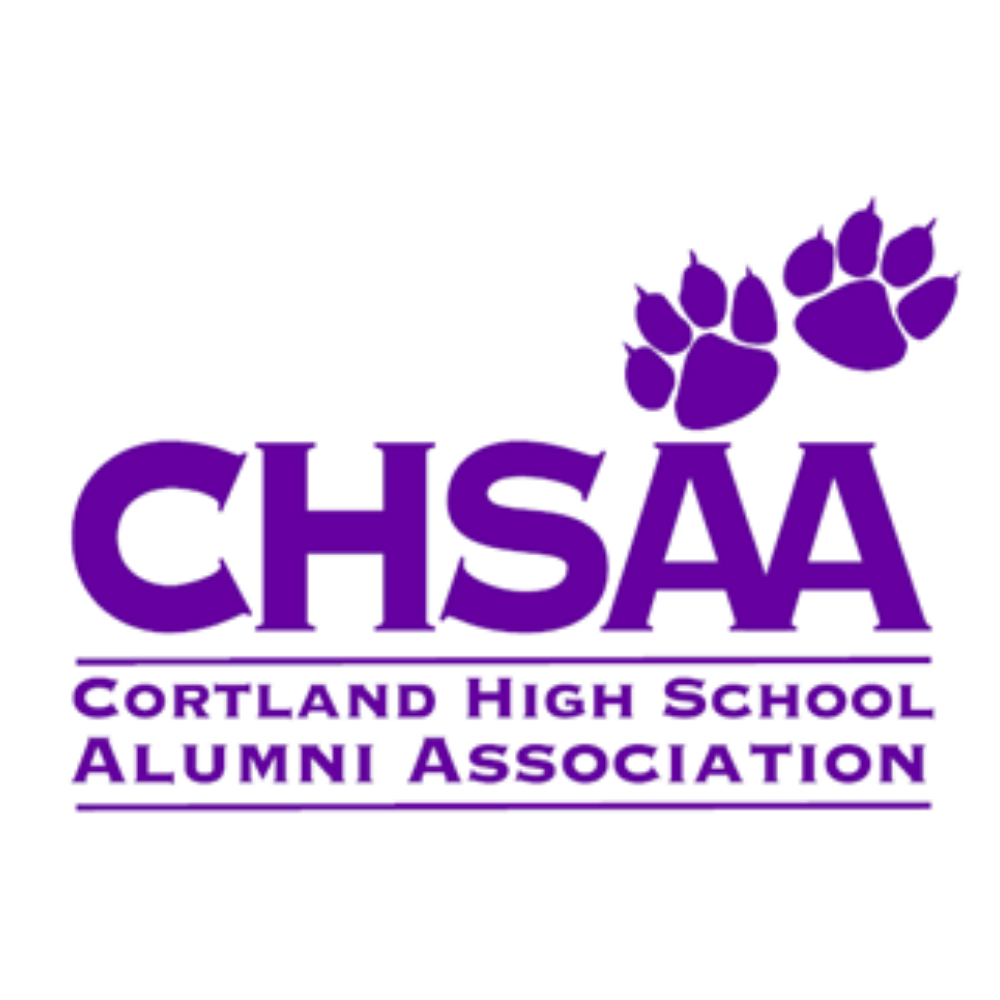 The CHS Alumni Association (CHSAA) is an organization that welcomes participation from any person who has attended or graduated from Cortland High School, as well as any past or present employee of the Cortland Enlarged City School District.
The purposes of CHSAA are to provide services to alumni and encourage alumni advocacy for the school district by:
Acting as a clearing house for the distribution of alumni information

Supporting class reunion activities

Coordinating alumni activities

Providing an academic scholarship program for CHS Students

Recognizing outstanding achievements of CHS alumni by supporting the efforts of the CHS Distinguished Alumni Wall of Fame Committee
Stay Connected
Foster the spirit of your alma mater! The CHSAA is a great way to stay in touch through past relationships, present students and events, and future opportunities to keep CHS a school of which we can all be proud.
One important way you can assist CHSAA is to keep us informed of where you are now. Help future generations of graduates get the most out of their high school experience by showing support & enthusiasm.

Use this link to complete a brief form to stay connected. If you would like to increase your involvement, we encourage you to join one
of our committees using this link.

Follow us on Facebook
Link to our Facebook page here: LINK