District News
<< Previous Next >> Viewing 21 - 40 of 140 stories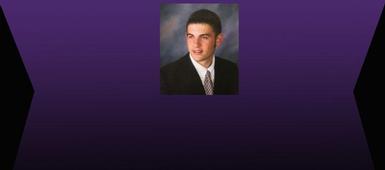 CHS Alum Makes it to the Super Bowl!:

In the 2005 Yearbook, Dan Pitcher's Senior Ambition was to "win the 2016 Madden Football Challenge." Imagine if someone from the future would have told Dan that he would one day go to the Super Bowl with the Bengals! Following graduation from CJSHS in 2005, Dan Pitcher was the quarterback for the Colgate University Raiders. Dan spent three years with the Raiders sitting out one season due to an injury and redshirting for another. From 2009 to 2011, Dan was the quarterback at SUNY Cortland and was a finalist for the Gagliardi Trophy (the Div. III equivalent of the Heisman Trophy). Dan joined the Red Dragons coaching staff In 2012 as their wide receivers coach. After one season with the Red Dragons, he moved onto the NFL. Dan was hired In 2013 by the Indianapolis ...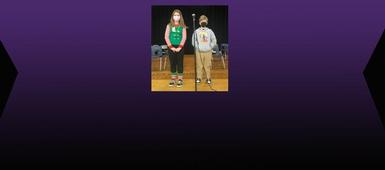 Randall Speller Moves On:

Congratulations to Randall Middle School 5th Grader Owen McGraw who is headed to the final oral round of The Post-Standard Syracuse.com Spelling Bee. Owen won the Randall Middle School Spelling Bee and competed in the regional round to qualify for the final round in Syracuse. Owen will now compete on March 5 at the Everson Museum in Syracuse. The winner of that competition will represent Central New York in the 2022 Scripps National Spelling Bee, May 27 through June 2, at the Gaylord National Resort and Convention Center in National Harbor, Maryland.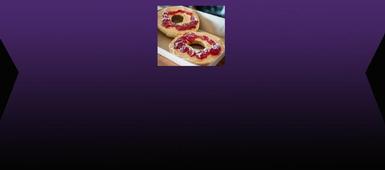 Peanut Butter and Jelly Drive:

Peanut butter and jelly, a staple in many pantries, can be in short supply at local food pantries this time of the year. Knowing that many people are struggling to make ends meet, Cortland Enlarged City School students from Barry and Smith schools, along with the Cortland Kiwanis Club, are once again working to collect jars of unopened peanut butter, or any nut butter (almond butter, coconut butter, sun butter, etc.) to benefit the Cortland Kiwanis Club/local food pantry. Many of the classrooms set goals for themselves and teachers include the drive into the #OtherPeopleMatter ethos and Positivity Project character strengths. Working on projects like this can provide students with the opportunity to practice their teamwork, leadership and kindness strengths and to think about others ...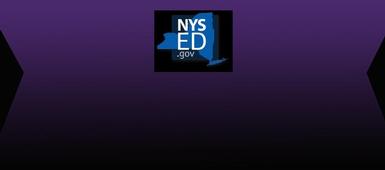 Regents Notification:

On December 21, our New York State Education Commissioner Betty A. Rosa announced that the January 2022 Regents were cancelled due to the ongoing pandemic. This cancellation applies to all Regents Examinations that had been scheduled for the January 2022 Regents Examination period. Due to the cancellation of the January 2022 Regents Examinations, the Department will ask the Board of Regents to approve modifications to the assessment requirements that students must meet to earn high school diplomas, credentials, and endorsements. We will be sure to communicate any approved modifications with students and their families once we are notified of the adjustments. No decisions have been made regarding the June and August 2022 administrations of Regents Examinations or any ...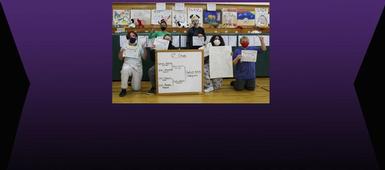 Randall Volleyball Tournament:

Prior to break, all Randall classes participated in an exciting schoolwide volleyball tournament. The students created their own team names and mascots which were very creative! Seven teams from the 5th grade and seven teams from the 6th grade went head to head in an intense tournament that could only end in one winner from each grade. Students took the tournament very seriously and participated in a poster creation contest, which included unique mascots for each team. The students enjoyed voting for their favorite poster as well as cheering on their favorite teams throughout the tournament. The Blue Bears team finished victorious in 5th grade. The Feetsicle Footsicles team were the champions in 6th grade. The schoolwide tournament brought students and staff together in a ...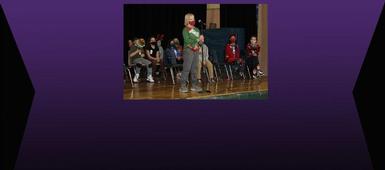 Randall Middle School Spelling Bee: The Randall Middle School Spelling Bee was held on Tuesday, December 21, 20 21. Each homeroom took a written spelling test, and the top two winners from each class competed in the Randall Middle School Oral Spelling Bee in the gym on the stage. It went for 9 rounds before our winner was declared. Check out t
CHS and Homer Basketball Game Honors former Homer Basketball Alumnus:

On Friday, December 3rd, the Cortland High School and Homer High School Boys Basketball teams met up for a night of basketball and fundraising. Fundraising was in honor of a former Homer basketball player, Blaise Dafoe, who passed away in September of 2019 of Marfan Syndrome. The December 3rd game was meant to bring about educational awareness to players and spectators in both districts. The game also helped to raise funds for the Marfan Foundation, a nonprofit whose mission is to help save lives and improve the quality of life for those diagnosed with Marfan Syndrome. Admission costs for the event were waived in lieu of donation buckets and at halftime there was a 3 point shooting competition for all fans with a small entry fee that went to the fundraiser. Information can ...
Digital Equity Access Survey:

One thing that the pandemic has shown us is that having the internet at home is imperative for student learning in our time. If a school district is forced to go to an at-home Learning situation, students need high speed internet to connect with teachers and complete assignments. Sufficient access to computing devices and high-speed internet, both in school and at students' places of residence, are essential for educational equity. New York State has asked each school district to survey families in order to assess if these technology essentials are met for our students. Please take this short Digital Access Survey and submit your responses for each of your students. Thank you for your continued Support.
CECSD Text Messaging Service:

The district uses SchoolMessenger to send out emails, texts, and alerts to our families. With SchoolMessenger you can receive instant messages regarding important events, school closings, safety alerts and more. Follow the simple steps below to make sure you are currently signed up to receive SchoolMessenger emails and texts. This service is offered to anyone in Cortland for free. To participate, use your mobile phone to text "Y" or "Yes" to our school's short code number, 67587. If you have decided that you do not want these alerts and messages at any time you can opt out by replying to a message with "Stop" and you will no longer receive anything on your phone. If you are signed up for this service but get a new phone number, ...
Cortland High School Presents Live Political Debate:

On Thursday, October 14, 2021, Cortland High School Television provided the inaugural production of the televised Cortland Mayoral Debate between candidates (R) Scott Steve and (D) Bruce Tytler, at 7:00 p.m., live from the CHS-TV Studio. The moderators and coordinators for this live event were the Cortland Standard's managing editor, Todd R. McAdam and X101-FM's news director, Vinny Bellardini. In preparation for the event, CHS Senior Class President Joseph Cataldo was invited to ask questions relating to student concerns for the future of Cortland. In addition, Mr. Colt's Social Studies classes helped to solidify questions generated by CHS students. CTV News producer and television production teacher Melissa Quinlan and her staff guided the student-produced ...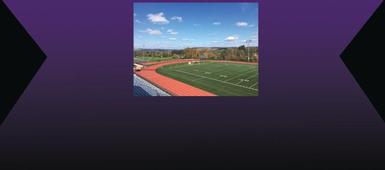 Capital Improvement Project Vote Passed:

Capital Improvement Project Vote Passed On Wednesday evening, October 13, the Board of Elections and Mrs. Zupancic completed their initial count for our Capital Improvement Project Vote. The results will become official at the next Board of Education meeting which will be held Tuesday, October 19 at 6:30 p.m. The preliminary results are: Capital Project Vote - Proposition: 318 YES, 110 NO. This means the Capital Project is approved. The Superintendent would like to thank everyone involved in the process to make this a reality; to the stakeholders who contributed to the project scope, to the Board of Education, to our architectural and fiscal partners. Thank you to everyone who turned out to exercise their right to vote, and for all who continue to have ...
Important October Dates to Remember:
On October 8th there will be a 15 minute early dismissal time for all schools. This means that your school dismissal time will be 15 minutes earlier than usual.
Oct. 11 is Columbus Day, there will be no school for that day.
Oct. 21 are Elementary Parent Conferences K-6 which means no school for k-6 students.
Oct. 22 is a Professional Development Day for teachers, no school for students.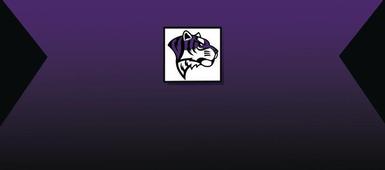 Our Next Capital Project:

The last Capital Project is complete. It centered predominantly on improving the Auditorium space at the Jr. Sr. High School. The Auditorium is finished and is a state of the art performing arts space. Since the completion of the last project, the Board of Education, staff and stakeholders have begun work on the next round of district improvements. Over the past 18 months, significant planning work has taken place. A series of committee and subcommittee meetings, reviews of our property, assessments of our fiscal obligations, and assessments of needs. Throughout last year, we developed a scope, narrowed that scope, and have now set forth to ask our voters for approval. Our current project proposal includes traffic pattern improvements, classroom modernization, mechanical ...
Students Earn New York State Seal of Biliteracy:

Thirteen seniors recently earned their New York State Seal of Biliteracy. The Seal of Biliteracy recognizes high school seniors who have attained a high level of proficiency in reading, writing, listening, and speaking in one or more languages, in addition to English. The award is given out by the state to encourage the study of languages in high schools. These students chose a topic to research throughout the year culminating in a 10 minute presentation entirely in their second language followed by a bilingual question and answer session. Getting the Seal of Biliteracy is a great accomplishment and we are very proud of this group. Liza Antonova - English/Russian Emma Holl - Spanish/English Olivia McKenna - Spanish/English Bridget Riley - French/English Julia ...
Budget Vote and BOE Election:

Thank You For Voting Superintendent Bob Edwards would like to thank the community for turning out to vote in the Budget and Board of Education election. Four hundred and ninety two people voted and the budget passed with 77% of voters voting yes. Here are the preliminary results of the budget and school board vote (results become official at the next Board of Education meeting which will be held on June 8th): 2021-2022 School Budget passed: 77% Transportation Vehicle Purchase passed: 77% Cortland Community Library passed: 72% Board of Education results: Christine Gregory elected to a three year term Lauren Mossotti-Kline elected to a three year term Brett Barnes elected to a three year term Eugene Waldbauer elected to a one year term ...
Great Day For a Pep Rally!:

On May 14th the sun was shining, the flowers were blooming and students at the Cortland High School, for just a short amount of time, got to feel like this has not been a year filled with masks, social distancing and not seeing many of their friends in school. Pep Rallies are usually held at the start of a sports season. Thanks to the pandemic and rules regarding large groups being together indoors, the Pep Rally was held in the spring. The 9th and 10th grades had their rally first. Games included tic tac toe, rock/paper/scissor, frozen t-shirt, loudest CHS cheer, extra point football kick and relay races. Judged by a smiling, enthusiastic group of seniors and staff members, students competed in a variety of games. During the grades 9-10 pep rally, the 10th grade class won even though ...
Flocks of Hope:

Flocks of Hope was inspired by local artist Liz Sharp to show gratitude to first responders who stepped up over the last year to help people during the COVID-19 crisis. The Crane is a bird that symbolizes many things like strength and resilience. Flying as a flock, the cranes show that together we can be strong, resilient, and hopeful. Approximately 5,000 paper cranes were created and donated from all over the country including many from Cortland and Homer. Many students, teachers and staff from across the district worked hard and created paper cranes to donate to the project. Many of the cranes were even painted with acrylic to allow them to stand up to the elements better. Thousands of cranes are now flying from trees in the Homer Green, if you get a chance go and see them. ...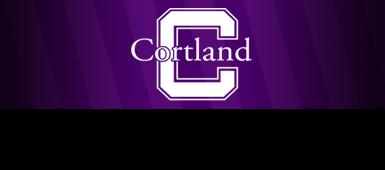 Budget Adoption:

The Board of Education of The Cortland Enlarged City School District voted to approve the 2021-2022 school budget. The next steps in the process include a public Budget Hearing which will be held on May 11th at 6:30 p.m. in the Auditorium at the Jr. Sr. High School. The Budget Vote will be held on May 18th from 12:00 - 9:00 p.m. Community members will vote at their designated site: the Virgil Town Hall, the Cortlandville Town Hall, or the Kaufman Center (CECSD District Office). Ballots for the budget will also include votes for open Board of Education seats. The total budget includes opportunities to continue our rigorous curriculum, maintain arts and athletics, and focus on stability in the years to come. The adopted budget is $50,848,256, an increase of 1.35% from 2020-2021. ...
<< Previous Next >> Viewing 21 - 40 of 140 stories