District News
Next >> Viewing 1 - 20 of 108 stories
Important October Dates to Remember:
On October 8th there will be a 15 minute early dismissal time for all schools. This means that your school dismissal time will be 15 minutes earlier than usual.
Oct. 11 is Columbus Day, there will be no school for that day.
Oct. 21 are Elementary Parent Conferences K-6 which means no school for k-6 students.
Oct. 22 is a Professional Development Day for teachers, no school for students.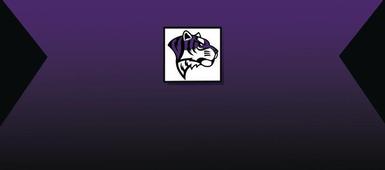 Our Next Capital Project:

The last Capital Project is complete. It centered predominantly on improving the Auditorium space at the Jr. Sr. High School. The Auditorium is finished and is a state of the art performing arts space. Since the completion of the last project, the Board of Education, staff and stakeholders have begun work on the next round of district improvements. Over the past 18 months, significant planning work has taken place. A series of committee and subcommittee meetings, reviews of our property, assessments of our fiscal obligations, and assessments of needs. Throughout last year, we developed a scope, narrowed that scope, and have now set forth to ask our voters for approval. Our current project proposal includes traffic pattern improvements, classroom modernization, mechanical ...
Students Earn New York State Seal of Biliteracy:

Thirteen seniors recently earned their New York State Seal of Biliteracy. The Seal of Biliteracy recognizes high school seniors who have attained a high level of proficiency in reading, writing, listening, and speaking in one or more languages, in addition to English. The award is given out by the state to encourage the study of languages in high schools. These students chose a topic to research throughout the year culminating in a 10 minute presentation entirely in their second language followed by a bilingual question and answer session. Getting the Seal of Biliteracy is a great accomplishment and we are very proud of this group. Liza Antonova - English/Russian Emma Holl - Spanish/English Olivia McKenna - Spanish/English Bridget Riley - French/English Julia ...
Budget Vote and BOE Election:

Thank You For Voting Superintendent Bob Edwards would like to thank the community for turning out to vote in the Budget and Board of Education election. Four hundred and ninety two people voted and the budget passed with 77% of voters voting yes. Here are the preliminary results of the budget and school board vote (results become official at the next Board of Education meeting which will be held on June 8th): 2021-2022 School Budget passed: 77% Transportation Vehicle Purchase passed: 77% Cortland Community Library passed: 72% Board of Education results: Christine Gregory elected to a three year term Lauren Mossotti-Kline elected to a three year term Brett Barnes elected to a three year term Eugene Waldbauer elected to a one year term ...
Great Day For a Pep Rally!:

On May 14th the sun was shining, the flowers were blooming and students at the Cortland High School, for just a short amount of time, got to feel like this has not been a year filled with masks, social distancing and not seeing many of their friends in school. Pep Rallies are usually held at the start of a sports season. Thanks to the pandemic and rules regarding large groups being together indoors, the Pep Rally was held in the spring. The 9th and 10th grades had their rally first. Games included tic tac toe, rock/paper/scissor, frozen t-shirt, loudest CHS cheer, extra point football kick and relay races. Judged by a smiling, enthusiastic group of seniors and staff members, students competed in a variety of games. During the grades 9-10 pep rally, the 10th grade class won even though ...
Flocks of Hope:

Flocks of Hope was inspired by local artist Liz Sharp to show gratitude to first responders who stepped up over the last year to help people during the COVID-19 crisis. The Crane is a bird that symbolizes many things like strength and resilience. Flying as a flock, the cranes show that together we can be strong, resilient, and hopeful. Approximately 5,000 paper cranes were created and donated from all over the country including many from Cortland and Homer. Many students, teachers and staff from across the district worked hard and created paper cranes to donate to the project. Many of the cranes were even painted with acrylic to allow them to stand up to the elements better. Thousands of cranes are now flying from trees in the Homer Green, if you get a chance go and see them. ...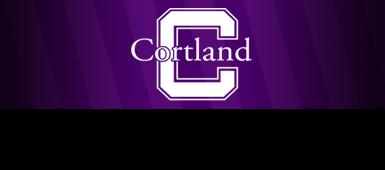 Budget Adoption:

The Board of Education of The Cortland Enlarged City School District voted to approve the 2021-2022 school budget. The next steps in the process include a public Budget Hearing which will be held on May 11th at 6:30 p.m. in the Auditorium at the Jr. Sr. High School. The Budget Vote will be held on May 18th from 12:00 - 9:00 p.m. Community members will vote at their designated site: the Virgil Town Hall, the Cortlandville Town Hall, or the Kaufman Center (CECSD District Office). Ballots for the budget will also include votes for open Board of Education seats. The total budget includes opportunities to continue our rigorous curriculum, maintain arts and athletics, and focus on stability in the years to come. The adopted budget is $50,848,256, an increase of 1.35% from 2020-2021. ...
Blood Drive at CJSHS:

Each year, an estimated 6.8 million people in the U.S. donate blood. 13.6 million units of whole blood and red blood cells are collected in the U.S. in a year. The Red Cross goes to many schools across the country and school students and staff give blood so that people will have it when needed. On April 16th the Red Cross visited the Cortland Junior Senior High School where approximately 30 students and staff donated blood. Anyone sixteen years or older could donate blood so this included students and staff from sophomores on up. Isaiah, a junior who is 17 years old, gave blood for the first time. He stated that it hurt a bit but it was over in about five minutes or so and he felt good about helping other people who might need blood. Cheyanne, a senior, also gave blood for ...
Boys Basketball Coach Volunteers for 25th Consecutive Year:

Tom Neugebauer is a household name in the Boys Basketball program. More specifically, this year was the 25th consecutive year that Coach Neugebauer has been a volunteer assistant in the Boys Basketball program. Yes, he has committed 25 years to the program, all unpaid! Starting in the winter season of 1996-97, JV Coach John Tobin and Assistant Coach Mike DiPietro convinced Neugebauer to help coach JV basketball. Neugebauer is a CHS alumni (class of '91) and was also a player in the basketball program under Craig Reopell. At that time, Neugebauer was working towards his degree at SUNY Cortland. And so it began...Coach Neugebauer assisted Coach Tobin for five years, and then starting in 2001-02 began a long assistantship with JV Coach Yale Hughes. In 2012-13, Coach Neugebauer ...
New Director of Curriculum and Instruction:

The Cortland Enlarged City School District is pleased to introduce our new Director of Curriculum and Instruction: Dr. Amanda Viel. Dr. Viel comes to Cortland from the Central Square Central School District where she was the principal of the Millard Hawk Elementary School. Dr. Viel went to college at SUNY Oswego, where she received her Bachelor's Degree in Childhood Education and her Masters Degree in Literacy Education. Dr. Viel earned her Ph.D in Education from Binghamton University in 2019. Before working for the Central Square School District, Dr. Viel was the Assistant Director for Instruction at the Mohawk Regional Information Center. She was also an Elementary Principal in the Liverpool and Homer School Districts and taught elementary school in the Binghamton School District. ...
Coach Milligan Reaches 100 Win Milestone:

Jeremy Milligan, Cortland Varsity Boys Basketball Coach, reached an important milestone this week. After a tough game with county rival Homer that resulted in an overtime win, Milligan had won his 100th career game. Milligan wasn't even aware that he had reached a milestone in his coaching career until assistant coach Tom Neugebaur announced it to the team. Reflecting on the season, Milligan mentioned that he was just happy that the team was able to get in the 16 games that they did. Many high school teams in the area struggled to get in a full season because of COVID19 restrictions and scheduling problems. Thanks to the hard work from our Cortland Athletics Director Matt Wood, 16 games were scheduled and played. Milligan was a Cortland basketball player himself. ...
Randall Middle School Adds an In-Person Class:

This year has required flexibility and planning to ensure student learning. Included in this is a provision of the learning model that best fits the learning and needs of each student and their family. As this year has progressed, many families have requested a shift from remote to in-person learning for their student(s). Due to social distancing and the guidelines for schools during the pandemic, seating capacity within each classroom is limited. Each room has a maximum capacity based on layout and square footage. Prior to the start of the year, the seat capacity at Randall Middle was by moving classes into the largest rooms, including the cafeteria and library. Once the seat capacity was reached and a waitlist started to form, we began to explore additional options to meet the needs of ...
Science Photography and Art Contest!:

The Ron Reed Phantom Chapter of the Cortland High School Science Honor Society will be hosting its first-ever Science Photography and Art Contest! We are inviting all students and staff at the Junior-Senior High School to submit an original photo or piece of art which conveys or demonstrates something science-related. The pieces will be displayed and judged by a panel of esteemed science teachers and honor society students and the winners for each category will be featured in a calendar that the society will put out next year. In addition, the top piece will be printed, framed, and immortalized in the science wing hallway. Please see the attached flyer for details and/or message Leanne Bair (lbair@cortlandschools.org or Charles Canestaro (ccanestaro@cortlandschools.org) ...
Cortland Student 11, Clears Fire Hydrants for Emergencies:

Blayke Austen-Hines is a typical 11-year old boy who does typical eleven year old boy things. One thing that Blayke does that might not be quite so "typical" is that Blayke works hard to keep the fire hydrants in his area cleared of snow just in case of an emergency. One of those emergencies happened recently on Maple Avenue in Cortland that brought thirty firefighters in to fight a fully engulfed fire that spread quickly and intensely. The Chief of the Cortland Fire Department stated that if firefighters had to take time to chip all of the heavy snow and ice off of the fire hydrant it would have added time to get to the fire. Delaying the process to get water on the fire leads to big problems and can mean lost lives and more damage to structures. Thanks to Blayke, ...
Spreading COVID-19 Awareness Through Hand Made Masks:

By Victoria Ramiza, 8th Grader, Cortland Jr. High School. P.S I Love You Day was the second Friday of February. It helped to bring awareness to mental health, bullying, depression, and suicide. The Cortland Jr/Sr High School is one of several schools that spreads these messages in many different ways. The P.S I Love You group has made T-shirts to sell as a fundraiser as one way to spread the message in the past. This year, they have taken a different approach: Masks! Since everyone is now required to wear masks at school and other public places, masks are an effective way to spread awareness during the pandemic. Teachers in the Jr. High have donated several masks to the fundraiser. Some have gotten together after school to cut out and sew masks. Team 3 math teacher, Mrs. ...
Cortland 8th Grade Students Inducted into the Jeunes Amis du Français:

On February 4, 2021, in-person and virtual students were inducted into the Jeunes Amis du Français by 8th grade French Teacher Austin Wilson. Students recite an oath in French and participated in a candle lighting ceremony. The Jeunes Amis du Français of Cortland Junior High School, a chapter affiliated with the American Association of Teachers of French (AATF), is an Honor Society for students enrolled in the French I (8th grade) section for high-school credit. The purpose of the society is to recognize the high achievement of junior high students in the French language and to promote a continuing interest in French and Francophone studies. Once elected, students assume a leadership role in promoting awareness of the French program both within CJHS and within the community. ...
Wi-Fi On Cortland School Buses:

The Cortland Enlarged City School District is very excited to be installing new Wi-Fi units on four of its school buses. The Wi-Fi will allow students to use their Chromebooks and other devices while riding to and from school. This access will be invaluable when students ride the bus to sporting events and long trips. Potentially, the buses could also be used as a mini community Wi-Fi spot for areas that don't have Wi-Fi. While testing out one of the buses equipped with Wi-Fi, the range was easily more than 300 feet. With such a strong range a bus could be used at a sporting event so that students not competing could do homework or save stats for a particular game in real time. We're testing the system on one bus now, but the other units will be installed soon. Students ...
KC staff Make Donation to the Purple Pantry:

Alex Shaffers' Purple Pantry is now a well known part of the Cortland Enlarged City School District. All students in grades 7-12 can stop by for a "grab and go" bag of food or they can select items from a wide variety to take home. Recently, the Kaufman Center (KC) staff found out that there was a need for certain items in the pantry. A two-week campaign was organized to collect those items and KC staff were very generous in their donations. Food items along with cash collected, were delivered to Alex and Mr. Zarcone on one of the first sunny days of January! Alex was very thankful for the donations and is very pleased that the Purple Pantry will continue to supply students and local families with food items even after Alex graduates!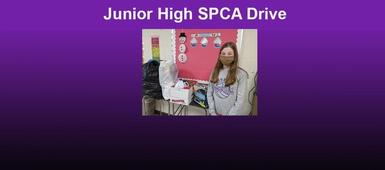 JH SPCA Drive:

This year, the Junior High Student Senate selected a community drive on which to focus, and as a school decided to help the local SPCA. The SPCA has a wish list on their website. JH students decided to work to fill that need. Cortland JH 7th and 8th grade students and staff started the drive in December, but due to switching to remote learning, the drive was cut short. Once in person learning resumed, it was decided that the SPCA drive would continue throughout the school year. Students are extremely passionate about this drive and want to work on it through the remainder of our school year. To date, 123 items have been collected and delivered. Thanks go out to Stacy Rice who is making the deliveries (several loads) to the local SPCA on McLean Road.
Next >> Viewing 1 - 20 of 108 stories