Cortland Teacher Receives Fulbright Award
The Cortland Enlarged City School District is excited to announce that Sylvia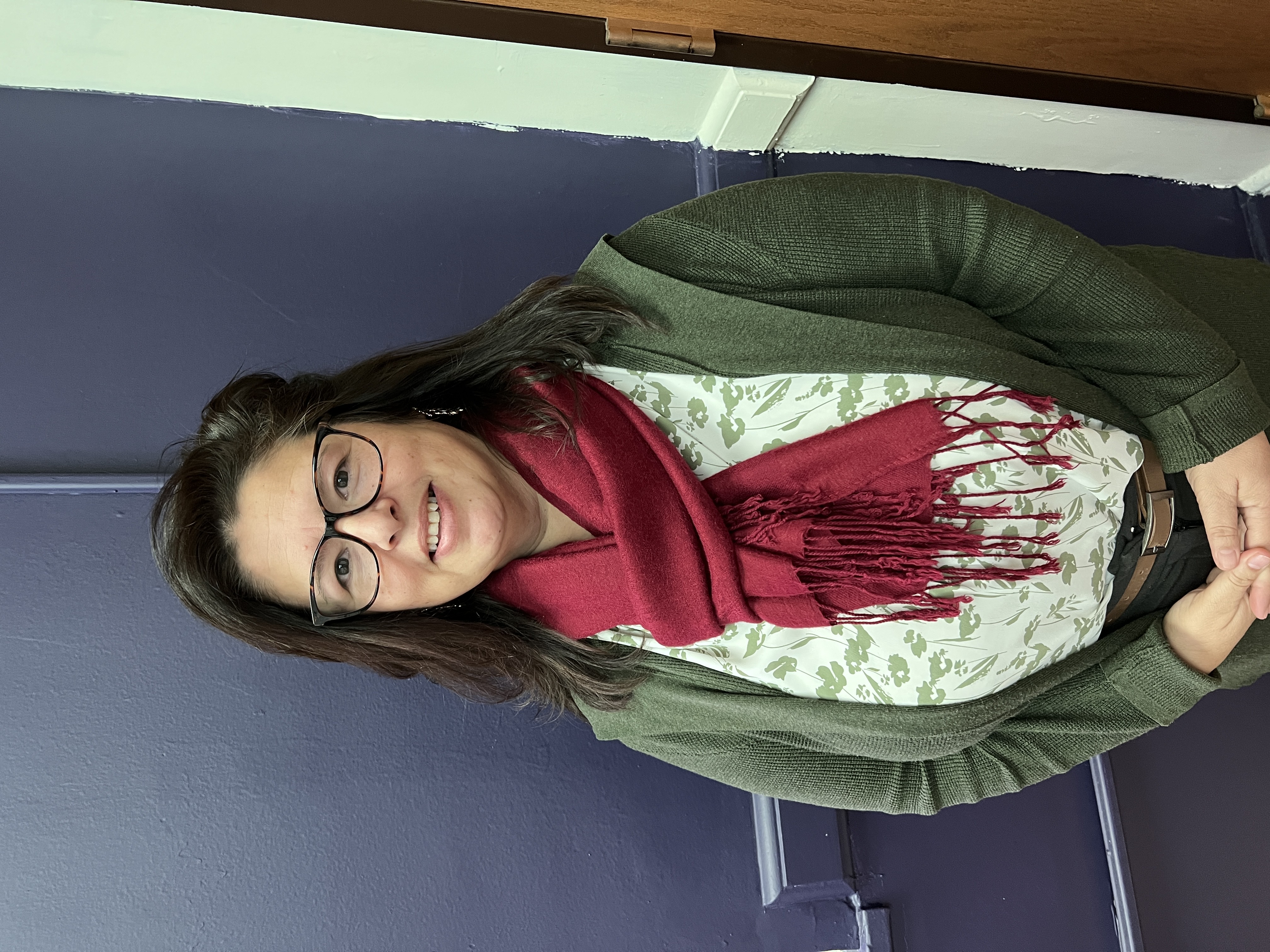 (Amoreena) Tellaeche has been awarded the U.S. Distinguished Teaching Award and will
participate in an international teacher exchange to Mexico.

Mrs. Tellaeche was selected from a competitive group of applicants; there are only 20 teachers
nationwide who achieved this honor in 2022. Director of Instruction, Equity and Instructional
Personnel Jordan Ashley wrote that, "Mrs. Tellaeche sets the standard for what it means to be a
professional educator dedicated to both her students and growing others within the profession.
She consistently acts as a mentor and coach to new and veteran teachers while continuing to
model best practice and professional growth."

The Cortland Enlarged City School District Board of Education heard a presentation by Mrs.
Tellaeche at their November 11 meeting and followed up at their meeting last night (November
22) by approving her sabbatical leave for the exchange. Board of Education President,
Christine Gregory reflected that, "In today's world it is so incredibly important to reach out,
whenever we can, to help develop a mutual respect and understanding with people in countries
around the world. Amoreena will be doing this vitally important work as a Fulbright scholar in
Mexico. We are incredibly proud of her...and grateful for the opportunity she has to make a
difference in our world."

Randall Middle School Principal Juli Quinn reflected that, "Amoreena is an asset to Randall
Middle School and the Cortland Enlarged City School District. During her time as a classroom
teacher, she worked tirelessly to ensure all students engaged in high levels of learning. She
planned meaningful lessons, and consistently used data to make all instructional decisions.
She is a lifelong learner, and constantly seeks new evidence-based practices to learn from and
put into practice. Since she has transitioned to her role as an instructional coach, Amoreena
shares her learning and experiences with teachers and staff to make a difference in student
learning on a greater scale. Amoreena is skilled at working with individual staff members and
teacher teams, and she facilitates support in a way that encourages collaboration. While most
of our teams are cohesive and productive as they are deeply engaged in the work of ensuring
high levels of learning for all, there are occasionally teams or teammates that require more
direct support and creative solutions. Amoreena is a partner in problem solving and providing
specific resources and guidance to these individuals and teams, and tirelessly works toward our
mission: to ensure high levels of learning for all students and adults."

We are so proud of Amoreena and look forward to learning more from her experience in Mexico.
Lauren Mossotti-Kline, Board of Education Vice-President, said, "It's an honor to have one of
our own recognized in this way. Mrs. Tellaeche will surely have a lasting impact on the teachers
she will mentor at the teacher training college while also fostering a connection between
students in Mexico and our students here in Cortland in a way that will both enlighten and
inspire all involved."

Congratulations Amoreena!