Music Students Participate in NYSSMA Solos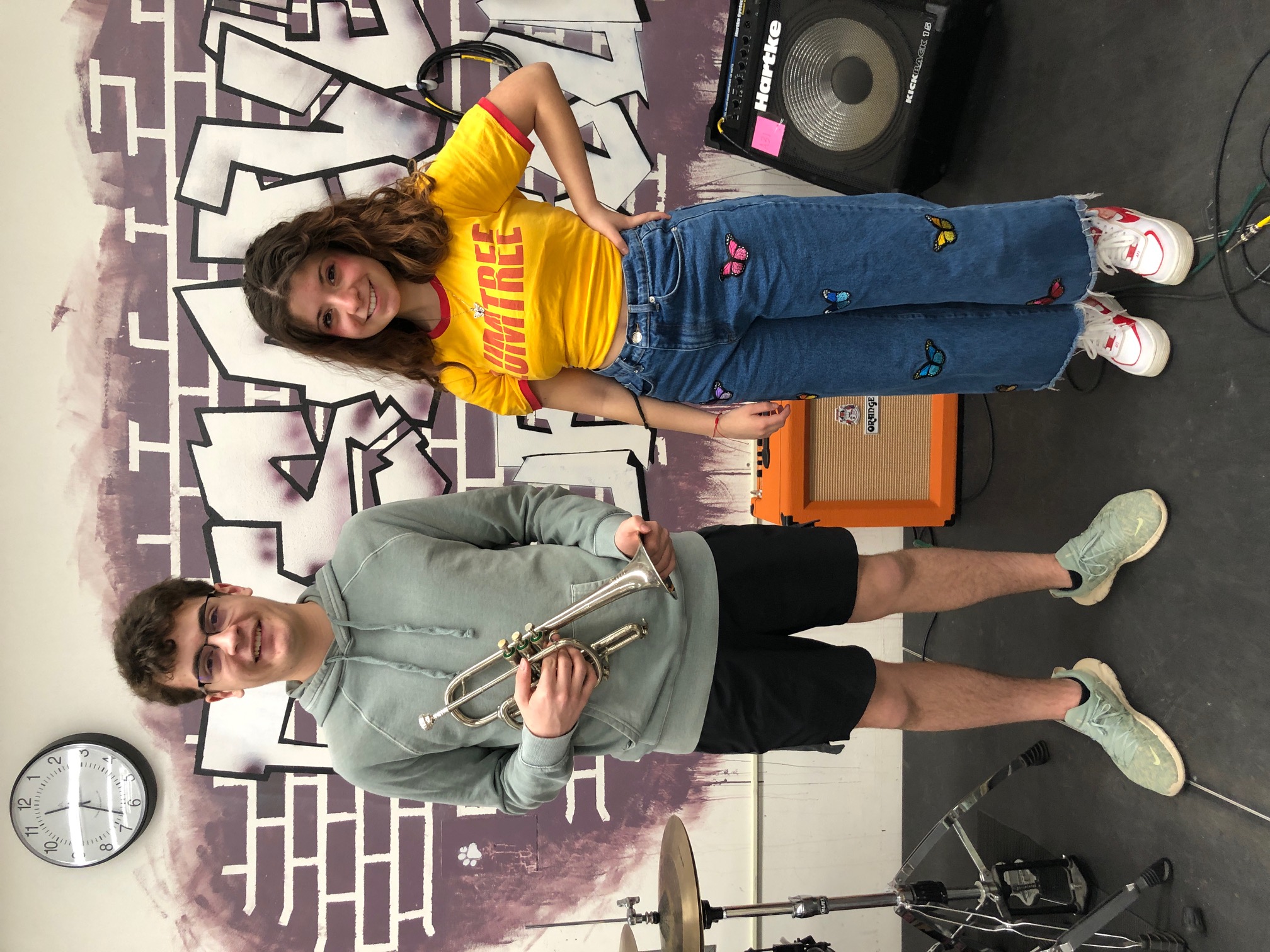 The high school music department had two students, Vincenzo Perfetti and Amanda Hopko, perform at a NYSSMA (New York State School Music Association) solo festival in early April at Johnson City High School. Both of them performed at the highest level allowed by NYSSMA, level 6 All-State. Along with receiving written feedback and a score, their performances also serve as an audition to potentially participate in an All-State Band, Chorus or Orchestra next school year. Vincenzo performed Kent Kennan's Sonata for Trumpet and Amanda performed "Voi Che Sapete" from Mozart's opera The Marriage of Figaro as an alto vocalist. Each of them received a perfect score of 100. Amanda and Vincenzo will find out if they will be invited to attend All-State Conference in September.

Amanda and Vincenzo, both juniors at CHS, are very different people but both have an innate love for music. Amanda loves to sing and listens to a lot of hip hop and Indie music while Vincenzo loves classical trumpet music, not much of a surprise that he plays trumpet. Both grew up in Cortland and went to Parker Elementary School; Amanda started singing at an early age and Vincenzo's father who plays the saxophone was an early influence for him. One thing these talented musicians have in common is that they both practice their art every day and stay involved with music in and out of school. Amanda has sung with a number of bands and has played many notable roles with Cortland High Theatre and the Cortland Youth Bureau Summer Drama Program. Vincenzo plays trumpet in pit orchestra, jazz band and with the Cortland Old Timers Band. Their individual passion for music and the high skill level at which they perform has them both poised to find much future success, be that in the professional realm or simply for the love and joy of it.