Regents Notification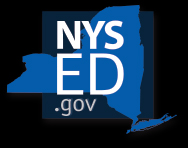 On December 21, our New York State Education Commissioner Betty A. Rosa announced that the January 2022 Regents were cancelled due to the ongoing pandemic. This cancellation applies to all Regents Examinations that had been scheduled for the January 2022 Regents Examination period.

Due to the cancellation of the January 2022 Regents Examinations, the Department will ask the Board of Regents to approve modifications to the assessment requirements that students must meet to earn high school diplomas, credentials, and endorsements. We will be sure to communicate any approved modifications with students and their families once we are notified of the adjustments.

No decisions have been made regarding the June and August 2022 administrations of Regents Examinations or any other State assessment programs. At this time, we will prepare for those tests to be administered, however if we are notified of any changes we will send the information out as soon as we receive it.