Randall Middle School Spelling Bee
The Randall Middle School Spelling Bee was held on Tuesday,
December 21, 20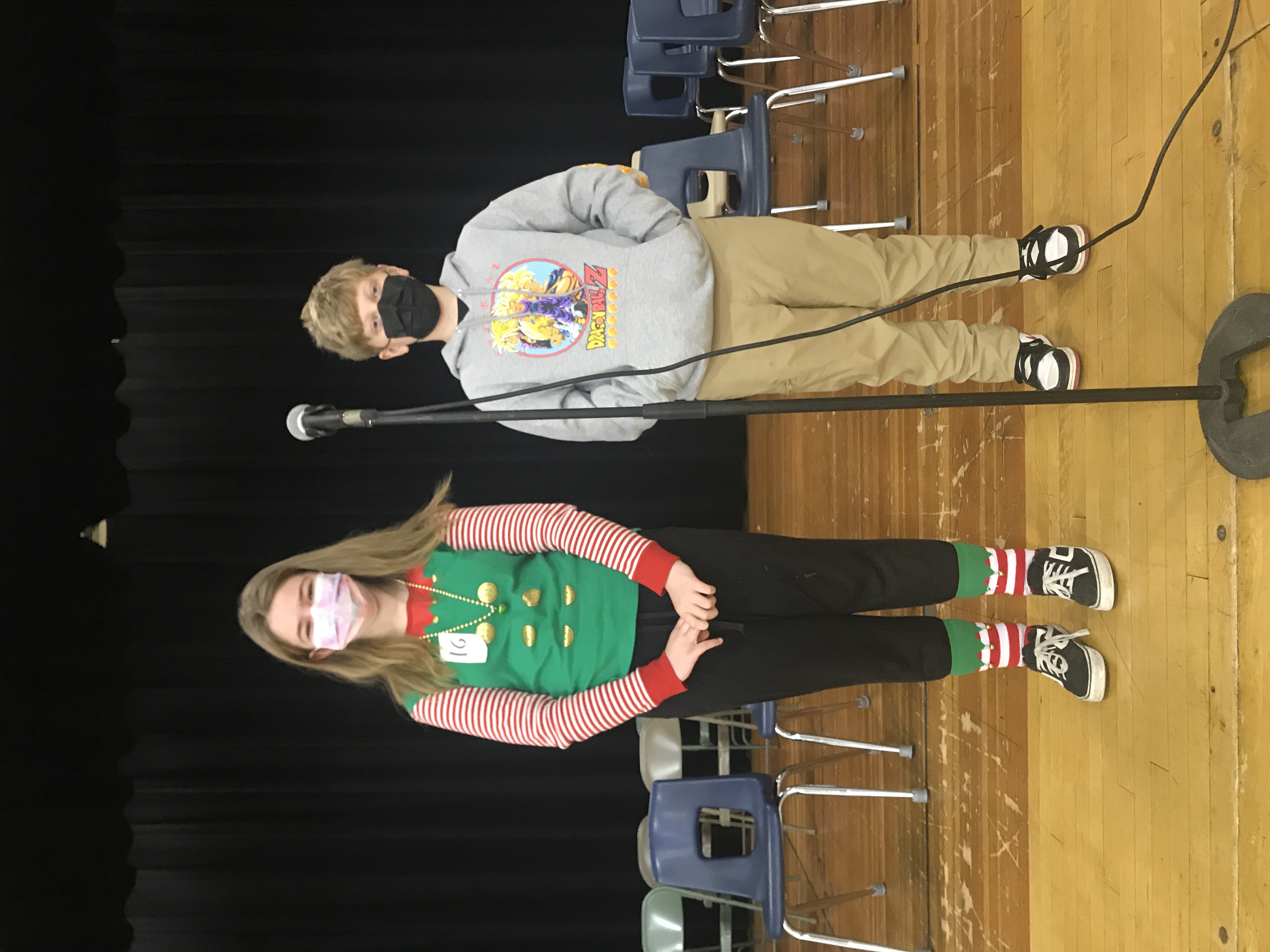 21. Each homeroom took a written spelling test, and the top two winners from each class competed in the Randall Middle School Oral Spelling Bee in the gym on the stage. It went for 9 rounds before our winner was declared. Check out the recording to see the whole thing! Congratulations to sixth grader Aubree Lent, our Randall Middle School Spelling Bee champion. Our second place speller was fifth grader Owen McGraw, third place speller was 6th grader Sophia Ramiza, and fourth place speller was 5th grader Vanessa Feliciano. These four top spellers will now participate in a Regional Written Spelling Bee on January 22, 2022, and the top 20 spellers from the region will participate in the final Oral Spelling Bee on March 5, 2022 in Syracuse.