District News
Next >> Viewing 1 - 20 of 334 stories
District Update March 25, 2020:

All of our lives have changed in the past weeks. This situation is unprecedented and we are trying to adapt the best we can. Rest assured that everyone in the Cortland Enlarged City School District, like everyone in our community, is completely committed to the well-being of all. We know that Cortland County declared a state of emergency on March 15, 2020. The District has shifted to distance learning at least until April Break. We are scheduled to return to school after April break (at least for now). During the time our students are distance learning, we have continued to provide instruction. A portal is on the district webpage where all assignments are communicated -- it will be updated each week by the end of the day each Thursday. Information such as how to contact ...
2020 Winter Sports Wrap Up:

Click on the link below to jump to the recap for the specific sport. Girls Varsity Volleyball , Girls Varsity Basketball , Boys Varsity Basketball , Varsity Girls Indoor Track , Varsity Boys Indoor Track Varsity Cheerleading , Varsity Boys Wrestling , Varsity Boys Ice Hockey , Girls Varsity Bowling , Boys Varsity Bowling This winter, close to 400 students participated in our modified, JV and Varsity programs! A highlight from the winter season was th at the Girls Volleyball team won the Section III Class A Championship on 2/15/2020! Below is a recap of how all of our sports teams did. Girls Varsity Volleyball - Cheri Olson, Head Coach Girls Volleyball finished a successful season by clinching the Section ...
2020-2021 Budget Outlook & Fiscal Health of the District:

The Cortland Enlarged City School District strives to provide a rich and engaging educational environment while being fiscally responsible. Each year, balancing the budget gets increasingly more difficult due to the following reasons: Increases in health care costs Contractual obligations Large increases in out of district placements In addition to the increase in expenditures listed above, the District has used its reserves or "savings" to close the gap between revenues and expenditures since the 2015-2016 school year. Due to the continued use of our savings in this way, Cortland has been deemed one of the five districts to be in "moderate stress" by the NYS Comptroller . This is not a designation we wish to have moving forward, however ...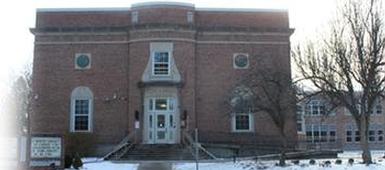 Cortland Voters go to the Polls March 31, 2020 to Decide on the Sale of Parker School:

Due to declining enrollment, the Board of Education made a difficult decision to close both Virgil and Parker Elementary Schools at the end of the 2018-2019 school year. We have been working with the City of Cortland and the Town of Virgil to plan for the potential sale of the buildings. After securing an independent appraisal for the building and having a number of meetings with the City of Cortland, we were able to negotiate a contract for the sale of Parker Elementary School. The City plans to rent the building to the YWCA and CAPCO who will provide affordable daycare and early childhood education services. There is a Facebook page titled, " Vote Yes Parker '' available to view. In order for the district to sell the building, a vote must be held. Therefore, ...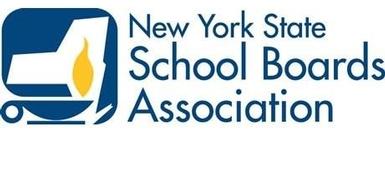 Interested in Running for School Board?:

Have you ever thought about serving your school district in a greater capacity? Running for school board may be for y ou! Many people hesitate when they consider running for school board because they do not know the basic facts about what it exactly entails. The most frequently asked question is, "Is it time consuming?" The duration of time you would be committed to would be twice a month meetings. In addition to regular meetings, all school board members sit on additional committees as well, but most committees only meet once a month. All school board members come to each meeting prepared ahead of time which includes reading material in advance. Many people consider being on a school board a rewarding experience. Board members are exposed to the logistics ...
100 Days of School Celebration at Barry Primary:

On February 25, students and teachers at Barry Primary were buzzing with excitement, and it was not because of Mardi Grais! February 25th marked the 100th day of school. The literal meaning of the 100th day of school is imply the 100th day school or class is in session. The symbolic meaning, however, is more important for students. The 100th day marks a chance for students to realize and reflect that they are 100 days smarter and have grown academically and socially since September. Most of our teachers wore matching 100 days of school t-shirts, classrooms were decorated and students celebrated in a variety of ways. Special Education teacher Kelley Peri said, "each day we count down our days and we talk about how much smarter the students are. Today it is important to ...
High School Hosts P.S. I Love You Day February 14 , 2020:

As part of the French Honor Society, students are required to do community service. Mrs. Chapman wanted to raise awareness for mental health issues that many students in our district face. She could not do it alone so she enlisted two French Honor Society officers - Claire Dearie and Bridget Riley. Cortland HS had in the past celebrated P.S. I Love You Day - and this was something that Claire and Bridget thought aligned with their goal of raising awareness for mental health. The mission of P.S. I Love You Day is to bring awareness to the importance of mental health and decrease bullying. The organization believes that by educating students earlier about mental health, the conversation will be easier to discuss and students will be able to recognize when they or others around ...
Cortland Clinches Section III Class A Volleyball Championship: Fierce and fearless play is what the No. 2 Cortland Purple Tigers brought to the Section III Class A girls volleyball champion ship match on Saturday to overpower the No. 1 Carthage Comets for the title. The match was held at Jamesville-Dewitt High School. Consistency and a sense of strategic calm for both the Carthage Comets (19-0) and the Cortland Purple Tigers (19-1) rounded out the first set. Comets Coach Angela Robbins said pre-game, even though her team had not previously seen Cortland in action, the team was confident it could defend their side of the court against any plays the Purple Tigers could offer. But Cortland kept pace with ease and took the set 26-24, although their on-court communication was confusing at times and players fumbled a few straightforward plays.
Superintendent Search Launched:

As a result of the announced retirement of Superintendent of Schools Michael Hoose, the Board of Education has engaged Dr. Jeffrey Matteson, District Superintendent of TST BOCES as search consultant to conduct a search for a new Superintendent of Schools. This position is now posted as a vacancy with an application deadline of Friday, February 28, 2020. During this month, the applicant materials will be received, and the board will review them prior to selecting individuals to interview. Stakeholder involvement in the process will begin soon with a community survey and the thoughts of our faculty/staff will be solicited in the coming weeks. The goal is to have a superintendent in place by July 2020. All questions or comments are to be directed to Dr. Jeffrey A. Matteson, TST ...
Junior High Hosts GeoBee:

Students from Cortland Enlarged City Schools participated in the school-level competition of the National Geographic GeoBee on January 29th. Lucas Fetterly, a 7th grade student from the Junior High, won first place with Leigha Yunghans, an 8th grade student, winning second place and Tyler Fitchette, a 7th grade student, finishing in third place. The school-level competition is the first round in the annual National Geographic GeoBee, a geography competition designed to inspire and reward students' curiosity about the world they inhabit. Questions cover not only geography, but also cultures, history, zoology, and earth science. The National Geographic Society developed the GeoBee in 1989 in response to concern about the lack of geographic knowledge among young people ...
Junior High Musical Jan 31 and Feb 1 @ OCM BOCES McEvoy Center:

The Junior High Musical, "The Trial of the Wicked Witch" will be held on Friday, January 31st, and Saturday, Febr uary 1st. Performances will take place at the OCM BOCES McEvoy Center on Route 13 in Cortland at 7:30pm Friday and Saturday. Tickets for this production are available at the door for $6 each. Cortland's production is directed by Ben Wells with student direction by Joe Cataldo, Matt Honan, Kara Kehn, Kadison McNabb, and Zach Michales. The cast includes Jazzlynn Bowen, Porter Case, Leigha Yunghans, Giovanna Perfetti, Brianna Bergen, Sebastien Frisson, Matthew Casey, Nick Morsch, Jadyn Willey, Racelynn Shelling, Christina Stranton, Rileigh Madden,Ella Starinsky, Olivia Vitello, Victoria Ramiza, Ethan Alm, Sydney Seybold, and Jessica O'Mara. ...
Students Decorate Coffee Sleeves for National Inspire Your Heart with Art Day Jan 31st, 2020:

Students at Barry, Smith, Randall, the Junior High and High School have been hard at work decorating coffee sleeves for distribution on January 31st which is Inspire Your Heart with Art Day. Art department chair, Nadia Bieber has been a key part of bringing this project to Cortland students. Nadia said, "our students decorated over 1,600 sleeves for distribution on Friday, January 31st. We hope that people who get the decorated sleeves will feel joy and inspiration when they look at the artwork created by a K-12 student." Third grade student, Fiona Upson worked hard on decorating her coffee sleeve, Fionna said, "I want to do this project because it is a fun thing for people to inspire other people with art. I like the idea that someone that I do not know will ...
4 Students Receive Recognition at Scholastic Art and Writing Awards:

The Cortland High School Art Department is pleased to announce that ten students were chosen to participate in the Scholastic Art and Writing Awards. The Scholastic Art and Writing Awards is a nationally recognized and adjudicated art show showcasing "originality, technical skill, and the emergence of a personal voice or vision." Thousands of Central New York teenagers from more than 90 junior and senior high schools submitted their best artwork in the 2020 CNY Scholastic Art Awards. The artwork is on daily exhibition at the Whitney Applied Technology Center at Onondaga Community College through Feb. 28. In addition, the Everson Museum of Art will host a selection of student works March 7 through April 5. Out of these ten participants from Cortland, four students received ...
Lost and Found Headquarters:

The transportation department at Cortland Enlarged City School District is home to a large lost and found collection. Items such as sweaters, books, footwear, water bottles and the occasional piece of sports equipment are all housed in the bus garage and waiting to be taken home. Transportation Supervisor, Jordon Lilley said, "we are ankle deep in lost gloves, hats, sweaters, books and scarfs. We know that many of the items that are in the lost are new and parents would like the items back." If you or you know someone that has lost an item on the bus please contact our Transportation Supervisor, Jordon Lilley to set up a time to come in and look for the item. The photo to the right is of some of the items that are currently in the lost and found.
2020 Spelling Bee Contestants Head to Regional Bee:

The Cortland Enlarged City School District's 2019-20 Spell Off was recently held. Students were quizzed on words such as parachute, coincidence, and suffuse. The top four Randall Middle School finalists and top four Junior High finalists (listed below) will represent the District and compete in the 2020 Post-Standard Spelling Bee. Contestants must not have passed beyond eighth grade before Feb. 1, 2020 or reached their 16th birthday on or before May 25, 2020 to be eligible. All students will compete at the same grade level. The first level of competition in Syracuse is a written spell off exam at Christian Brothers Academy on Saturday, January 25. The top thirty-five spellers from the written bee will compete in an oral bee on Saturday, February 29, at WCNY Studios ...
Third Grade Instrument Recruitment January 2020:

The 3rd grade instrumental recruitment process has started! It is an exciting time for our 3rd graders to pick their instrument. Our elementary instrumental teachers have been very busy getting started with the 3rd Grade Recruitment! Here is some information about the process: Recruitment Assemblies First, Mrs. Allen (Band) and Mrs. Capano (Orchestra) will have a recruitment assembly for all 3rd Graders in early January. We will demonstrate each instrument the students can choose from. We let the students ask questions about the instruments and the process. Each student will bring home the sign up sheets for both band and orchestra. Please return the sign up sheets with parent signature. Please remember to check the boxes for your first three choices. Hands ...
Mr. Hoose's Submits Letter of Intent to Retire:

Superintendent Michael Hoose has submitted his official letter of intent to retire from the Cortland Enlarged C ity School District. Mr. Hoose has served as Superintendent since 2012 and is intending to retire no later than June 30th. The search for a replacement will begin shortly. "We will solicit input from all stakeholders as we move through the process," Janet Griffin, Board of Education president said. "That includes students, staff, and community members," she continued. Griffin anticipates that the search will be led by Dr. Jeffery Matteson, District Superintendent of TST BOCES. After graduating from SUNY Oswego, Mr. Hoose began his teaching career as a technology education teacher in Fredericksburg, Virginia. He later became a mechanical designer ...
Expanding Wifi Beyond the Classroom:

The Cortland Enlarged City School District provides a number of technology resources for its students and staff. In addition to all of our classrooms being outfitted with wireless access points and one to one devices, we now have wireless access points in the exteriors of all of our buildings. Information Systems Administrator Denise Fox said, "In early January the cable was pulled and the wireless access points have been installed. We ensured that the stadium at the High School was included so fans, coaches, and athletes can access wifi while at practice or watching a game. Some other benefits include: physical education teachers will be able to take attendance on their devices during classes that take place outside and students that are waiting for the bus can use their ...
January 2020 Auditorium Project Update:

Despite the frigid temperatures outside, work has been continuing on the outside and inside of our new auditorium at the high school. Steady progress is being made -- things are proceeding according to schedule. The auditorium is still on track to be finished by May this year! Director of Facilities Bob Martin has been working as a liaison between the contractors and the school district. Bob noted that the progress is "right on track. The duct work is being completed by the HVAC contractor. Once that is done, the auditorium will have proper heating, ventilation and air conditioning. The auditorium features custom made acoustical "clouds" that were hung the week of January 6th. The clouds can drastically diminish noisy room environments and reverberations." ...
Schools Collect PB&J for Kiwanis Club:

Peanut butter and jelly, a staple in many pantries, can be in short supply at local food pantries. Knowing that many peop le are struggling to make ends meet, the Smith Intermediate Student Council and Barry Primary School decided to partner with the Cortland Kiwanis Club to collect new and unopened jars of PB & J. Student council adviser Melissa Holl said, "The student council has a long history of service to others. Now that we are learning about the Positivity Project, and #OtherPeopleMatter, peanut butter and jelly drive really blended in well with what the student council wanted to accomplish this year. The Kiwanis Club explained that February break is coming up and they wanted to restock their food pantries in Cortland County since kids will not be able to get ...
Next >> Viewing 1 - 20 of 334 stories